We are looking to run our IYP programme again this year, starting 7 August 2023.
What is Incredible Years?
The Incredible Years Programme is aimed at helping parents:
to have a better relationship with their children
stimulate their children's development
gain skills to feel more confident about their parenting
have positive and nurturing parenting styles
lessen harsh parenting practices
establish better relations with the child's teacher
Our sessions will focus on promoting your child's social, emotional, and language development as well as the ability to persist and be successful in school.
Does it work?
Parent training remains the single most effective way to help young children with challenging behaviour problems. The Incredible Years Programme focuses on:
how to play with your child
the value of effective praise
using rewards to motivate children
how to set limits with your children
how to handle misbehaviour with ignoring, distractions, redirects, warnings
time outs for aggressive behaviour
logical and natural consequences
creative problem solving
Eligibility & Length
Once a programme is full, parents will be put on the waiting list for the next programme. The methods taught are:
based on the way children develop
tried and tested and been proven to work with children in many different countries and cultures, including New Zealand
encouraging a nurturing relationship in the process of learning about our children's behaviour:

allowing parents to work together to find solutions that suit them best
enable parents to discover new skills that they can use
shows parents in actual situations interacting with their children by using DVD/video recordings
using role play by presenters and parents to help gain skills
creates home work that encourages parents to practice the new skills at home
ensures parents in the group are encouraged to support each other
We'll also focus on tools for building family relationships and support networks as well as problem solving methods and self-regulation skills to manage stress.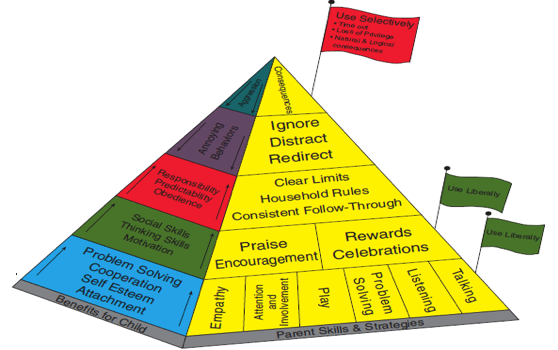 Incredible Years Parenting Programme – August 2023
We'd love to talk to you about your situation and hopefully joining our programme. Please complete our form so we can contact you.