Nau Mai, Haere Mai

ki Te Rūnanga o Ngāti Rēhia
Ko Wai – This is us
Te Rūnanga o Ngāti Rēhia was established as a Charitable Trust on 26 March 2002. It is our intention to continue to build Te Rūnanga o Ngāti Rēhia into a permanent and professional organisation dedicated to the sustainable development of our hapū.
Our Mission
To develop a sustainable economic, social and cultural base for the continued growth of Ngāti Rēhia hapū and whānau.
Outcome
To continue to develop and improve employment opportunities, housing for whānau and cultural activities in and around Kerikeri, as well as the continued focus on Kaitiakitanga initiatives in the rohe of Te Rūnanga o Ngāti Rēhia.
Tikanga – Our Values
Kaitiakitanga
As Tangata Whenua we strive to restore, protect and improve our Taiao.
Māramatanga
Being accountable and transparent with our whānau, hapū and community to instil their trust, integrity and confidence.
Rangatiratanga
Leadership and direction will be evident in all parts of our business in the way that we conduct ourselves.
Wairuatanga
We will observe the tikanga and kawa of our tūpuna to ensure we develop within the spiritual and cultural context laid down by them.
Whanaungatanga
Relationships are fundamental to our kaupapa and we will ensure that we put energy into developing good relationships and supporting good communications with our whānau, hapū and community.
Te Rūnanga o Ngāti Rēhia -
10-year work programme
Our goals for the next 10 years
Seek investment in an administration base to bring to effect the ten year and beyond strategic plan
Ahi Kaa team resourced and sustainable
Registration data base established, resourced and maintained
Commercial strategy mapped out – future proofing opportunities
Identified commercial opportunities in progress (housing etc) – partners, developers Cultural and Historical redress settled and includes sustainable resourcing to support social, educational, health, housing and environmental platforms
Sustainable Commercial Portfolio – housing, whenua purchased for agriculture, horticulture, scholarship distribution
Register with Ngāti Rēhia
Mana Whakahaere
- Who we are
Governance Board of Trustees
Aroha Herewini
Brian O'Shea
Justin Parangi
Kipa Munro
Nora Rameka
Waitai Tua
Whati Rameka
Trustees are elected at an annual general meeting in accordance with the TRONR constitution. The constitution allows for additional trustees to be co-opted on to the TRONR Board to provide additional skills or expertise as required.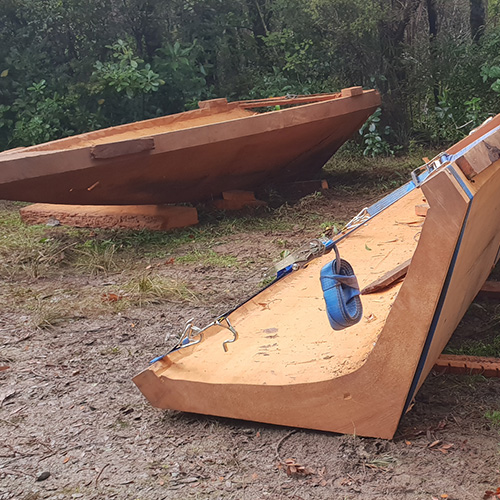 Professionals
Whitelaw Webber – Accountants
BDO Ltd – Auditors
Kaupare Law & Consultancy – Legal
Jonelle Koia – Secretariat
Annette Auckland – Everything Admin
Celia Witehira – Environmental Consultant
Active Community Membership
Te Pouahi o Te Taitokerau
Te Taitokerau Māori Advisory Committee – Hapū Representative
Māori Technical Advisory Group – Hapū Representative
Taiāmai ki te Marangai Takiwā – Hapū Representative
Tapuaetahi Incorporation – Chair
Kororipo Heritage Park Management Group – Chair
Our Kerikeri Community Charitable Trust – Trustee
BOI Academy Board – Hapū Representative Trustee
Kerikeri High School Board – Hapū Representative Trustee
Kerikeri Turner Centre Charitable Trust – Trustee
Marine Mammal Sanctuary Advisory Group – Chair