Submissions have now closed. Please email admin@ngatirehia.co.nz if you would like to be considered for next year's programme.
---
Introduction
At Te Rūnanga o Ngāti Rēhia Trust, we are committed to preserving and protecting our environment for future generations. We believe that empowering individuals with the necessary skills and knowledge is key to achieving this goal. That's why we are excited to announce our comprehensive training programme designed to create environmental leaders who will make a positive impact in our communities.
Our training programme is a 12-month immersive experience that combines practical learning, industry-relevant qualifications, and hands-on work experience. We offer a unique blend of classroom instruction, fieldwork, and mentorship to provide participants with a well-rounded understanding of environmental management, sustainability practices, and cultural conservation.
Qualifications and Skills Development
Throughout the programme, participants will have the opportunity to gain valuable qualifications, including a Level 2 and Level 3 certification in Primary Industry Operational Skills. These qualifications are recognized within the industry and provide a strong foundation for career advancement. Additionally, participants will also receive certifications in Pest Management and First Aid, enhancing their skillset and employability.
Hands-On Experience
We believe in learning by doing, which is why our programme includes extensive hands-on experience in various environmental projects. Participants will have the chance to work alongside experienced professionals, engaging in tasks such as pest control, weed management, nursery work, and restoration planting. This practical experience not only reinforces theoretical knowledge but also fosters a deep connection with the land and a sense of stewardship.
Personalised Training Plans
We understand that each participant has unique skills, interests, and career aspirations. That's why we provide personalized training plans tailored to individual needs. Our Pastoral Care Assessment helps identify strengths, interests, and areas for development, enabling us to create a training plan that aligns with each participant's goals.
Supportive Environment
At Te Runanga o Ngati Rehia, we believe in the power of a supportive community. Participants will have access to dedicated mentors, trainers, and pastoral care workers who will guide and assist them throughout their journey. We prioritize the holistic well-being of our participants, providing support for their physical, mental, and emotional health.
Career Pathways
Upon completion of the programme, participants will be equipped with the skills, qualifications, and experience to pursue a variety of career pathways. Opportunities include roles such as Department of Conservation (DoC) ranger, monitoring and pest control contracts with the Northland Regional Council (NRC), and employment in landscaping and ecological consultancy. The programme serves as a steppingstone to higher-level qualifications and continued professional growth in the environmental sector.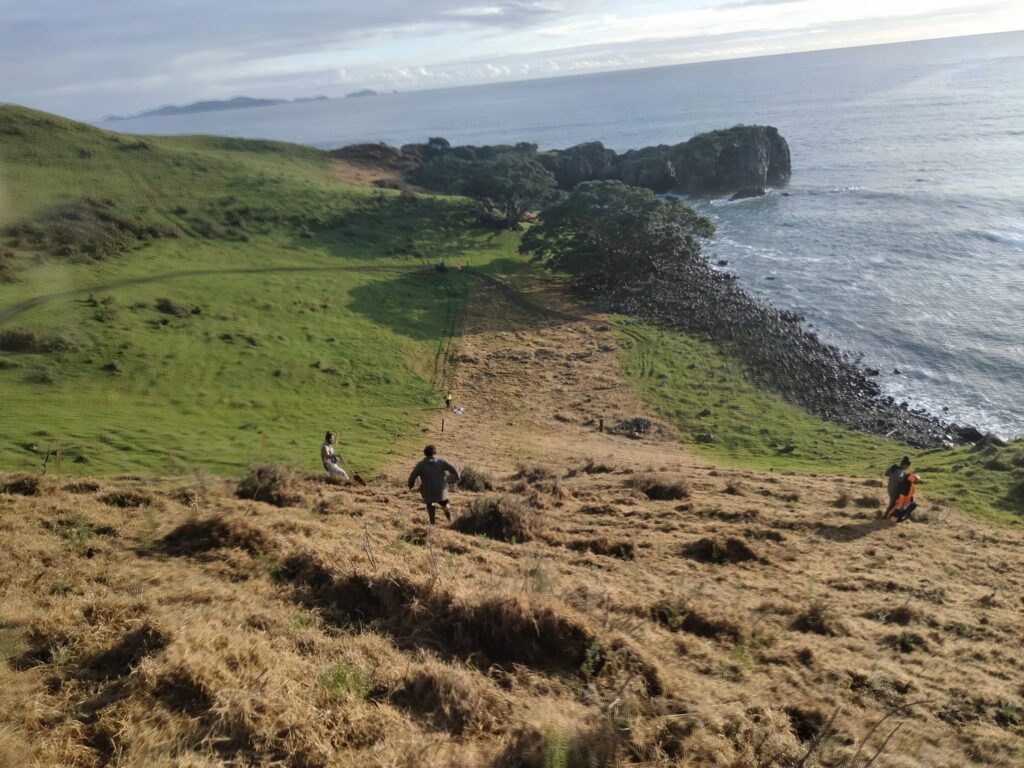 Entry Requirements
To be eligible for the Hapū Ranger Programme, applicants must meet the following entry requirements:
Personal Requirements:
Must be 18 years of age and over
Possessing a full driver's license is an advantage
Curriculum vitae (CV) detailing prior qualifications, employment history, and work experience.
Selected applicants will be required to attend an interview/hui as part of the selection process.
Applicants must hold New Zealand citizenship or permanent residency.
Selected applicants will undergo Police Vetting and Criminal History Checks. Please note that having a criminal history will not necessarily exclude applicants from selection.
Equal Opportunitiy Employer:
We believe in providing equal opportunities for individuals who have made mistakes in the past but are committed to personal growth and positive change. We recognise that a criminal history does not define a person's character or their potential to contribute positively to our training programme. We believe in the power of rehabilitation, redemption, and second chances. Our selection process focusses on assessing an individual's dedication, motivation, and willingness to learn and contribute to the betterment of our environment. We aim to create an inclusive and supportive environment where everyone has an opportunity to thrive and make positive impact.
Considerations:
Applicants should be aware that the environmental industry requires a drug and alcohol-free training and work environment. Students will be expected to adhere to workplace policies during work experience placements, if applicable.
Participants are required to disclose any medical issues to Te Rūnanga o Ngāti Rēhia Trust, in accordance with the Health and Safety at Work Act 2015.
The programme may involve physical activities that require a certain level of agility, physical strength, and fitness. Applicants must be physically capable of completing all aspects of the programme and may be asked to provide evidence.
Selection Process:
Admissions to the limited places on the Hapū Ranger Programme are subject to the approval of the programme selection panel.
Final acceptance onto the programme is based on an interview/hui and is at the discretion of Te Rūnanga o Ngāti Rēhia Trust. The selection panel assesses applicants' likelihood of completion and suitability for the programme.
A waiting list of five or six applicants is maintained in case any of the successful applicants withdraw their application. The waiting list is ranked based on interview/hui results.
Applicants are encouraged to bring whānau support to the interview/hui if it eases their stress.
The programme selection panel considers the following criteria during the selection process:

Demonstration of sound knowledge of and strong interest in conservation.
Demonstration of outdoor skills and experiences.
Demonstration of good communication and people skills.
Demonstration of reliability and the ability to successfully complete the programme.

The interview/hui provides an opportunity for applicants to discuss their previous experiences and further showcase their suitability for the programme.